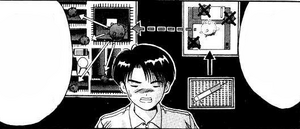 A Computer Virus is a malicious software program that is designed to illegally enter another program or computer and replicate itself before moving on to the next program or computer and replicate itself again.
In addition to dramatically increasing an infected program's size, viruses often also perform some type of harmful activity on infected hosts, such as stealing hard disk space or CPU time, accessing private information, corrupting data, displaying political or humorous messages on the user's screen, spamming their contacts, or logging their keystrokes.
In 1984 Fred Cohen from the University of Southern California wrote his paper "Computer Viruses – Theory and Experiments". It was the first paper to explicitly call a self-reproducing program a "virus", a term introduced by Cohen's mentor Leonard Adleman.
Before computer networks became widespread, most viruses spread on removable media, particularly floppy disks.
Community content is available under
CC-BY-SA
unless otherwise noted.